Family Kompakt Full-Cassette
The Family Kompakt Full Cassette offers an elegant awning solution that is coupled with excellent technical features in this top-quality cassette awning that sits neatly against the wall.
The Family Kompakt Cassette awning comes in two versions; Closed on 3 sides with unique protective fabric casing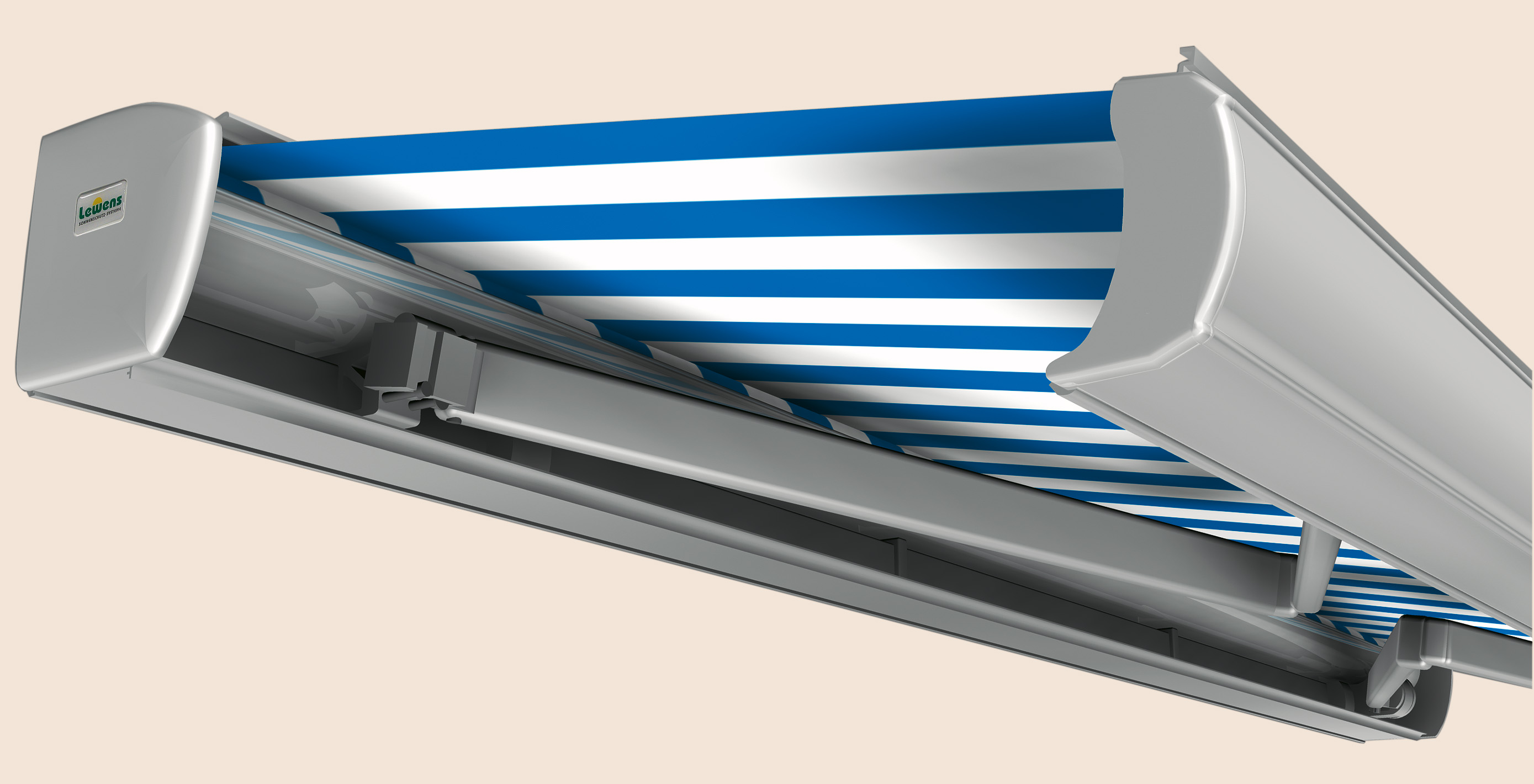 Features
Fabric cover shell
The integral fabric cover shell offers an elegant solution for concealing the fabric roller.
Front profile bracket
An adjustable bracket ensures the front profile is always vertical. A special mechanism ensures reliable positive closing when the awning is retracted.
Arm bracket
Of extruded high-strength aluminium alloy, with supporting and high impact screw. Upper arm fork of forged aluminium.
Hinged arm joint
The plastic-coated double cables are designed for an extremely long service life:
– no soiling of the greased cables caused by exposure to the environment
– arm profile and cables of the same colour
The extremely high spring tension of the hinged arms ensures a superbly taut sit of the fabric. No resting of the awning cloth on the arm joints. Hinged arm joints feature a pin made of high-grade steel
Installation Options

Technical Data
| | |
| --- | --- |
| DRIVE | Motorised or manual operation |
| SENSORS | All weather sensors - sun, rain, wind, temperature, timer |
| FRAME COLOURS | White or custom Dulux powder coat finish |
| AWNING FABRICS | Acrylic or polyester canvas or sunscreen mesh |
| WIDTH | 3m - 11m |
| Extension (arm lengths) | 2.0m / 2.5m / 3.0m / 3.5m / 4.0m |
| PROFILES | High Grade Extruded Aliminum |
| FIXINGS | Stainless steel nuts, bolts and pins |
| ARM | High tension triple spring arm system with PVC coated stainless steel cables |
Although GS World will endeavour to keep all product specifications up to date, please note that not all information contained in this price list may change without prior notice from time to time. This includes but is not limited to connection points in the profiles, changes in the cap designs and profiles.
Control Accessories

Kompakt Cassette Gallery
Contact Form